Hey guys it's Monday and I'm running out of things to procrastinate with so here we go.
Member of the Week

It's
Monkeydog
!
Last week Monkeydog made
a cool little thing
for us, and this week, he made a bot that does things in that thing. Radical! Also, despite being the number one member, he probably has even fewer MotW's than me! So this one's for you, big guy. 
Game of the Week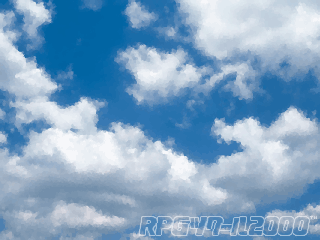 Lazo's Trip on the Thuggish Ruggish Road
So uhh... I was originally gonna make this a game that Monkeydog had made, but surprise, his own site doesn't even have any of them! But, when I sorted the game list by creator, this little gem, by Alex Lazo de la Vega de Stack popped right out at me. Now, I wasn't actually able to play this, because it says it can't load Title1. I don't know if that's a problem with the game or just me, since the only RM game I've ever been able to play was Arbor's Eve, so maybe you'll have more luck with it? Let me know. 
Weekly Poll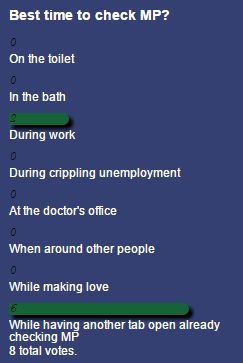 Looks like we're all pretty addicted.
New poll? Maybe! If someone else makes it!
What did we listen to?
Apparently nothing.

What did we watch?
There was no Steven Universe, so probably just garbage. Oh, but Chappie, Her, Steven Universe, Gate, and Archer.

What did we play?
Disney Infinity, and probably Minecraft.
MP isn't about the actual end product, it's about dreams and ideas man
- Monkeydog