So I almost didn't realize that it was my turn to do the updates this week. Seriously, I nearly just plum forgot. Luckily for Stars, I didn't. Let's figure out what happened this week.
If you didn't notice, today is the last day to sign up for MP-Con. You really don't have a lot of time left if you haven't signed up yet. It's getting pretty late as I post this. DO IT.
Kasper did some writing based on a very old movie.
Puffin gives us a peak at her drawing process.
Oh yeah, and not specifically MP related, but as it turns out equality does not mean the world is going to end. Fancy that.
Yes.
Member of the Week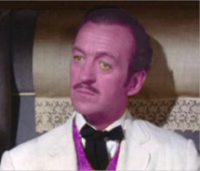 Stars
I don't know, mans, it's Stars. I mean, have you met Stars? A lot of you have. Do I really have to explain myself?

Stars.

Game of the Week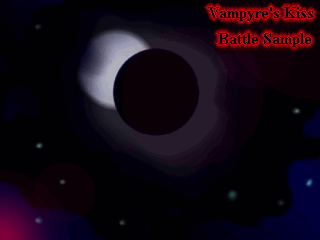 Vampyre's Kiss
I don't even know.
Last Week's Poll Results

e3.png 12.01KB 0 downloads
(I really don't understand this result)
This Week's Poll
What is the best song that Spazcat listened to this week?
What did we play?
Batman: Arkham Knight; Minecraft; Ori and the Blind Forest; The Witcher 3: The Wild Hunt; Valkyria Chronicles; Trails in the Sky; Audiosurf 2; Audiosurf; MLB 15: The Show; Hohokum; Terraria; Harvest Moon Magical Melody; Wolfenstein: The New Order; Battlefield 4; Path of Exile; Pokemon Alpha Sapphire; The Elder Scrolls 5: Skyrim
What did Spazcat Listen to?
Habbits by Tove Lo; Warning by Green Day; High School Never Ends by Bowling for Soup; I Don't Love You by My Chemical Romance; Lex by Ratatat
What did we, but mostly Spazcat, watch?
Parks and Recreation (TV); How to Train Your Dragon (Movie); How to Train Your Dragon 2 (Movie); How to Train Your Dragon: Race to the Edge (Short movie I think?); The Adjustment Bureau (Movie); The Fifth Element (Movie); Rounders (Movie); Brother Bear (Movie); Underworld (Movie); Underworld: Evolution (Movie); Mr. and Mrs. Smith (Movie); Inside Man (Movie); Pirates of the Caribbean: The Curse of the Black Pearl (Movie)
What did we read?
Razor's Edge (A Star Wars Novel); A Storm of Swords by George R. R. Martin; A Feast for Crows by George R. R. Martin; A Game of Thrones by George R. R. Martin; Mistborn: The Final Empire by Brandon Sanderson; Kick Ass; Kick Ass 2 (I'm too lazy to look up authors today)