Boop. Doin' this thang twice in a row.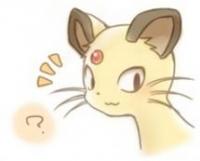 SpazCat

While a number of people have been involved in the planning of MP-con thus far, I think it's safe to say that none of us would have shown half as much interest if it weren't for Spaz taking the lead and getting the ball rolling. Chances are, even if MP-con somehow doesn't happen next year, she'll probably come in and kick us back into gear.
Game of the Week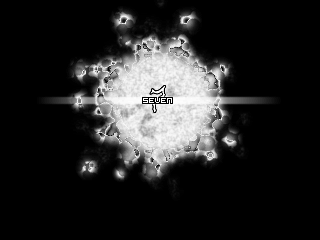 Seven
The protagonist, Marcus Shaw, begins the game with a monologue on how the night started, leading into a flashback of a phone call from the nearby condemned Greenwood Mansion. A woman, Christine Greenwood, begs him to come to the mansion because something seems off and she's scared (I'm guessing there's a reason she can't just leave, but she doesn't really give one). Our protagonist then demands what he'll get for it (likable) and she says she'll reward him. I don't really get why she's calling him though. He is a private detective, but even then, it seems kind of weird for her call him of all people.
The phone call ends with an abrupt scream, cutting out to a dial tone. Shaw proceeds to the mansion through the woods, stating that it felt like he was walking for hours- even though he knows the woods are not that large and the path should be shorter. The moment he enters the mansion, he feels unwelcome and immediately afraid.
And that also happens to be where his character sprite disappears. Meaning, I couldn't tell where I was going and couldn't really explore the mansion or progress the story. Which is kind of a shame, the story itself seemed pretty simplistic, but the game was pretty effective at setting the tone. Not to mention, a horror RM2K3 game is pretty intriguing.
Weekly poll

weeklypoll.png 15.97KB 0 downloads
The majority of us decided that if you decide to be indecisive, you're paradoxical. The rest of us couldn't make up our mind.
This week's poll is less confusing and about MP-con!
What did we hear?
Bean is the only person who regained his hearing from last week, and with it he listened to Jamie xx and Gil Scott-Heron.
What did we watch?
Steven Universe; Happy Feet; Community; Happy Feet 2; Mr. Robot; John Wick; Mad Max Fury Road; Hannibal; Maze Runner.
What did we read?
If by Rudyard Kipling.
What did we play?
The Witcher 3: Wild Hunt; Far Cry 4; Massive Chalice; Grand Theft Auto V; Animal Crossing New Leaf; Final Fantasy X; Plants vs Zombies 2; Rick and Morty's Rushed Licensed Adventure; Fallout 3; Splatoon; Paper Mario.
No wonder nobody really read or listened to anything- everyone's playing video games or watching TV.