Since VP is a little into funk, or something, I thought I might try and cure that by doing the weekly updates:
Also I can't be bothered with doing two polls in one week so vote for the old poll again. :)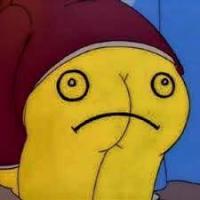 Cernnunos 
Kasper hasn't been member of the week in months. That just feels wrong, because he should be member of the week every week. But he should know, he's always member of my heart. 
This had an interesting name so I picked it. I actually played it too! It's o-kay. Like super just o-kay. It isn't very engrossing, stuff just kinda happens and just keeps happening and there's really no drive to it. It doesn't have random battles, which is cool, but the level design is really bad, and you'll end up walking into enemies whether you want it or not. Overall, eh. It's a good old school RM2k game, but beyond that it's not worth playing.

Now Playing
Deadly Premonition
, Monster Hunter 4 Ultimate, Final Fantasy VIII, OlliOlli2: Welcome to Olliwood, Valiant Hearts, NBA 2k15
Now Watching
Unbreakable Kimmy Schmidt, It's Always Sunny in Philadelphia, Last Week Tonight, Community, Firefly, House of Cards, Better Call Saul (one day I'll watch it~), Before... I Do
Now Listening
You and I by Ingrid Michaelson, Another One Bites the Dust by Queen, The Temple of Set's voice of darkness podcast, The Ground Walks, With Time in a Box by Modest Mouse (Strangers To Ourselves in general though, it's pretty good), Sober by Tool

Now Reading
A Crown of Swords by Robert Jordan, The Path of Daggers by Robert Jordan

To play us off now, again, Parliament (the good kind):