I probably would have been done with this update like an hour ago, but somehow found one of Stars' posts that referenced Homestar Runner, which lead to an hour or so of watching H*R cartoons... Speaking of Cartoons...
Spaz revived a topic Puffin made about Over the Garden Wall, a fantastic cartoon mini series featuring probably the most perfect character ever, Gregory. You should all watch it.
The Pirate Bay was raided by actual thieves (that is, the police), and is probably gones forever. We talk about it, a little bit.
And I made another one of those video things I've been making lately, about Mega Man X. So watch it, please?
Yeah.
Member of the Week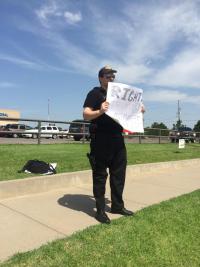 Phalanxman
Streets is this week's member of the week. Why, you ask? I guess for no other reason than because Streets, in spite of everything, sticks to his guns. Like, he has real guns. And he sticks to them. (This pun probably isn't as funny as I think it is).
Game of the Week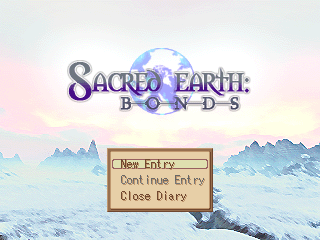 Sacred Earth: Bonds
I love being surprised by RM games. Sacred Earth: Bonds is a short demo of a game clearly inspired by SNES and Playstation era RPGs that features excellent custom art and interesting characters. The creator, Skie, recently moved development from RM2k3 to VX Ace, and I wish him the best of luck. This game definitely deserves a full release.
Last Week's Poll

blackestpoll.png 23.06KB 0 downloads
(As a retail worker, all I have to say is thanks, dudes)
This Week's Poll
(in honor of the new toy I should have any day now...)
How big is "too big" for a cell phone?
What did we play?
Pokemon Alpha Sapphire; Diablo III; Bravely Default; Battlefield 4; Far Cry 4; Borderlands: The Pre-Sequel; Valkyria Chronicles; Sid Meier's Civilization V; Sid Meier's Civlization: Beyond Earth; World of Tanks; Persona 4 Golden; Binding of Isaac; Binding of Isaac: Rebirth; Dragon Age: Inquisition
What did we read?
Peace, Love, and Liberty by Dr. Tom G. Palmer; Drift: The Unmooring of American Military Power by Rachel Maddow; Turnabout by Margaret Peterson Haddix
What did we watch?
House of Cards (TV); Marvel's Agents of SHIELD (TV); Astronaut - A Journey To Space (Time Lapse); One Piece (Anime); The Maze Runner (Movie); The Almight Johnsons (TV); Avatar: The Legend of Korra (TV); Attack on Titan (Anime); Fullmetal Alchemist: Brotherhood (Anime); Twilight Zone (TV); Machette Kills (Movie); Warm Bodies (Movie); Over the Garden Wall (TV)
What did we hear?
Nothing. This as the week the music died.
And... in the words of my four year old child, see you next days!