| | Forum | Stats | Last Post Info |
| --- | --- | --- | --- |
| | A mostly empty forum used for important announcements that do not ever happen. | | |
| | Give to the site or complain about it here. | | |
Forum
Stats
Last Post Info

Talk about general unspecific things here. Like puppies.

1,473 topics
32,067 replies




Video games are fun! And they're even more fun when you talk about them!

681 topics
17,620 replies

Multimedia and pop-culture. Books, television, music, movies, etc...

652 topics
15,017 replies




Have a piece of art or a neat stick figure comic? Or maybe you wrote the next great cultural epic or a crude poem about what you did last night? All are welcomed.

Making a game? Post about it here! Broke your computer? Post about it here! Know what a computer is? Post about it here! There are no standards for content on MP just post!
Forum
Stats
Last Post Info

Put all your silly games here.

YAY SPAZ!

1,035 topics
17,012 replies
Today's birthdays
No members are celebrating a birthday today
Upcoming Calendar Events
There are no forthcoming calendar events
Site Games
Member of the Week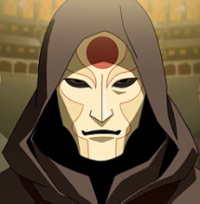 BottomGuy
Bottomguy has the least amount of profile views of any of our beloved regulars at 235. If you loitered on his page more, you'd see he somehow scored 166 points at 501 darts. Can YOU win a game by only scoring a third of the points? That's almost a mutant super power.
Game of the Week

Kung Fu Remx
On NES, this game is about saving Sylvia by kicking heads off genies, and one of the bosses is Bill Cosby.
In the Monkeypro Arcade, Kung Fu Remix is remixed to the remax, and features a menagerie of malevolent meanies out to out-menace Mr. X.
117,648

Total Posts

310

Total Members

jOoooOKiLLLyOOOuu

Newest Member

45

Most Online
4 users are online (in the past 15 minutes)
2 members, 2 guests, 0 anonymous users (See full list)
Google, Monkeydog, kspr