| | Forum | Stats | Last Post Info |
| --- | --- | --- | --- |
| | A mostly empty forum used for important announcements that do not ever happen. | | |
| | Give to the site or complain about it here. | | |
Forum
Stats
Last Post Info

Talk about general unspecific things here. Like puppies.

1,455 topics
31,148 replies




Video games are fun! And they're even more fun when you talk about them!

662 topics
16,762 replies

Multimedia and pop-culture. Books, television, music, movies, etc...

644 topics
14,525 replies




Have a piece of art or a neat stick figure comic? Or maybe you wrote the next great cultural epic or a crude poem about what you did last night? All are welcomed.

Making a game? Post about it here! Broke your computer? Post about it here! Know what a computer is? Post about it here! There are no standards for content on MP just post!
Forum
Stats
Last Post Info

Put all your silly games here.

YAY SPAZ!

1,026 topics
16,792 replies
Today's birthdays
No members are celebrating a birthday today
Upcoming Calendar Events
There are no forthcoming calendar events
Site Games
Member of the Week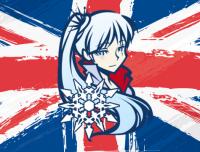 Derpy
Derpy has returned! (For quite some time, now.) We are so happy he has, though. Derpy is always so cheerful and happy, and just makes the forums that much brighter and more interesting.
Derpy is a valued member of the MonkeyPro community, and fully deserves Member of the Week honors this week.
Game of the Week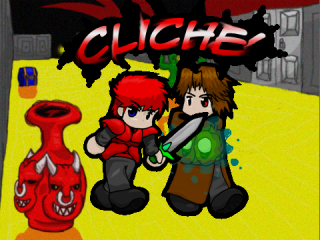 Cliche
Cliche in many ways is exactly that... Cliche. A priest asks you to save a Princess from a Dragon by navigating through a series of Dungeons. Not much originality there.
On the other hand, Cliche is our only game made in Game Maker. It is very different from any other game on the site, and I found it very refreshing to play after playing so many games that had the same engine. Cliche is definitely worth the download. Try it out
MID Patrol goes live!
MID Patrol goes live!
A 2nd Dinmore Game is added to MonkeyPro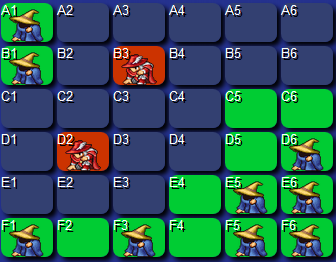 MID Patrol, a 2nd "Dinmore" game has been added to MonkeyPro. This game is a lot like Battleship, with a MineSweeper Twist. It also uses the same Ice/Fire/Metal theme as Trips. Try to sink your opponent's "battleships" (ice mages) before they sink yours. At the same time, try to avoid your opponent's "mines" (fire mages) or the game will have an early end for you!
The best way to learn how to play is to just play. In each game there is a Help Readout in the sidebar that tells you exactly what you are supposed to do. If you would like a little more detailed walkthrough and general explanation of the strategy involved, you can visit the
Prototype Game Walkthrough Page
.
A big thanks go out to all those who helped test this game. Monkeydog, Vicious Parker, Stars, and Panda all helped. Stars and Panda even played the game on paper in the early stages, and suggested adding a bigger game board. When challenging an opponent you can choose whether to play on a 5x5 grid, or a 6x6 grid, solely because of their testing.
Trips is not going away and will still be a simple way to have bragging rights over your friends. But don't hesitate to try out this brand new exciting game! To access your MID Patrol Game Center,
click here.
113,763

Total Posts

308

Total Members

trolol

Newest Member

45

Most Online
2 users are online (in the past 15 minutes)
0 members, 2 guests, 0 anonymous users (See full list)
Chandler Bing, Google