| | Forum | Stats | Last Post Info |
| --- | --- | --- | --- |
| | A mostly empty forum used for important announcements that do not ever happen. | | |
| | Give to the site or complain about it here. | | |
Forum
Stats
Last Post Info

Talk about general unspecific things here. Like puppies.

1,480 topics
32,532 replies




Video games are fun! And they're even more fun when you talk about them!

684 topics
17,813 replies

Multimedia and pop-culture. Books, television, music, movies, etc...

655 topics
15,173 replies




Have a piece of art or a neat stick figure comic? Or maybe you wrote the next great cultural epic or a crude poem about what you did last night? All are welcomed.

Making a game? Post about it here! Broke your computer? Post about it here! Know what a computer is? Post about it here! There are no standards for content on MP just post!
Forum
Stats
Last Post Info

Put all your silly games here.

YAY SPAZ!

1,036 topics
17,070 replies
Today's birthdays
No members are celebrating a birthday today
Upcoming Calendar Events
There are no forthcoming calendar events
Site Games
Member of the Week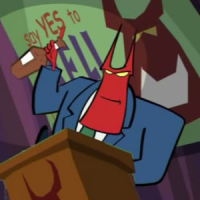 Shoulder Devil
Recently back from the abyss, Shoulder Devil has come back to MP with ideas of creating a new RP contest, following in the same vein as the Triple-C. However, all that happened last week. So, you're not getting this award because of your return or even your interest in role playing and character creation- you're getting this because I respect your ability to handle the heat (though I'd hope you could, being a devil and all).
Game of the Week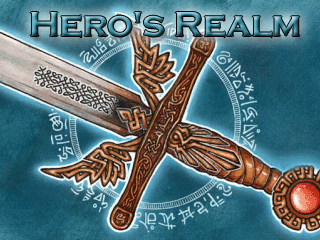 Hero's Realm
It's one of those games that was heavily inspired by Final Fantasy and is, unsurprisingly, made mostly of FF graphics. I didn't play that much of it, but it's not that bad. You're main character is a huntress that's summoned by the king to track down a bunch of missing children. You're told to go to the barracks to recruit others to help you, where can choose three characters, their genders, names and classes. You get a wide range of classes to choose from and you can change them at any point, apparently, though I never did. All in all, it seems like a decent game, nothing terribly complex story-wise, though I admit I didn't play past the first chapter.
118,939

Total Posts

310

Total Members

jOoooOKiLLLyOOOuu

Newest Member

45

Most Online
5 users are online (in the past 15 minutes)
3 members, 2 guests, 0 anonymous users (See full list)
legacyme3, panda, Google, Bing, Stars