| | Forum | Stats | Last Post Info |
| --- | --- | --- | --- |
| | A mostly empty forum used for important announcements that do not ever happen. | | |
| | Give to the site or complain about it here. | | |
Forum
Stats
Last Post Info

Talk about general unspecific things here. Like puppies.

1513 topics
33957 replies




Video games are fun! And they're even more fun when you talk about them!

Multimedia and pop-culture. Books, television, music, movies, etc...




Have a piece of art or a neat stick figure comic? Or maybe you wrote the next great cultural epic or a crude poem about what you did last night? All are welcomed.

Making a game? Post about it here! Broke your computer? Post about it here! Know what a computer is? Post about it here! There are no standards for content on MP just post!
Forum
Stats
Last Post Info

Put all your silly games here.

YAY SPAZ!

1038 topics
17139 replies
Today's birthdays
No members are celebrating a birthday today
Upcoming Calendar Events
There are no forthcoming calendar events
About Us
The life and times of the unambitious. Let's be friends.
Site Games
Member of the Week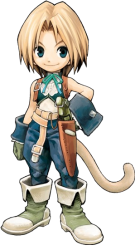 Monkeydog
While it's obvious that there would be no MonkeyPro, and therefore no MonkeyCon, without MonkeyDog, that would be a discredit to his awesomeness to not say that again. There would have been no MonkeyCon without MonkeyDog. Not least of all because he paid for the lodging, but he made sure there was plenty of food (perhaps a bit too much), helped give people rides to and fro, and made sure that we all had plenty to do to keep us from actually having to confront the reality of our situation: That a bunch of relative strangers agreed to spend a week together in a cabin in the mountains. Monkey, you are truly member of the year every year, this year most of all. Thank you so much for everything you did.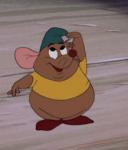 Beesknees
Bee may not be a regular member of our fair forums, but there is no question that she was a major part in making sure MonkeyCon went well. Perhaps the most obvious way is that she kept her composure while trying to socialize with several of her boyfriends creepy internet friends. I also suspect that without a shoulder to lean on, MonkeyDog may have gone crazy trying to organize this whole thing.
Game of the Week
Come Come Ninja
Today Lazlo caused me to remember that Tani existed. Play this game in his memory please.
124584

Total Posts

321

Total Members

Algeron

Newest Member

53

Most Online
3 users are online (in the past 15 minutes)
0 members, 3 guests, 0 anonymous users (See full list)