| | Forum | Stats | Last Post Info |
| --- | --- | --- | --- |
| | A mostly empty forum used for important announcements that do not ever happen. | | |
| | Give to the site or complain about it here. | | |
Forum
Stats
Last Post Info

Talk about general unspecific things here. Like puppies.

1,476 topics
32,341 replies




Video games are fun! And they're even more fun when you talk about them!

684 topics
17,749 replies

Multimedia and pop-culture. Books, television, music, movies, etc...

653 topics
15,098 replies




Have a piece of art or a neat stick figure comic? Or maybe you wrote the next great cultural epic or a crude poem about what you did last night? All are welcomed.

Making a game? Post about it here! Broke your computer? Post about it here! Know what a computer is? Post about it here! There are no standards for content on MP just post!
Forum
Stats
Last Post Info

Put all your silly games here.

YAY SPAZ!

1,035 topics
17,049 replies
Today's birthdays
No members are celebrating a birthday today
Upcoming Calendar Events
There are no forthcoming calendar events
Site Games
Member of the Week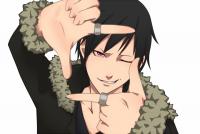 legacyme3
Legacy is popular. SO popular that he got not just two interviews, but THREE. SO popular that the ladies faint at his feet as he walks by. SO popular that even the majestic bald eagle idolizes him. SO popular that we couldnt help but make him MOTW!* Sources needed.
Game of the Week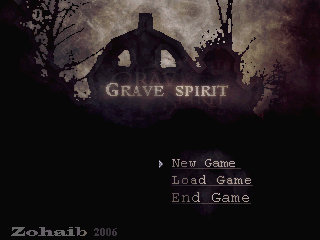 Grave Spirit
When you open this game, the first thing it tells you to do is read the html manual included with the download.
I did not do this.
What lies within the mysterious manual? Directions? Cheat codes? Important history so that we may fully grasp the story of this game? The world will never know (never mind, just checked, it's directions). Though in all seriousness, if you intend to play the game, reading the manual is probably a good idea, as it does go over some of the controls which are otherwise not explained. Some stuff is, but as far as RPGmaker games go, this one has some pretty complex game mechanics, and I can see why they wouldn't want to bog down the pacing with too much explaining. Admittedly, I only played through the first few minutes or so, but I intend to play it the rest of the way through. The story has a basic, but interesting foundation and the entire game has a really cool, somewhat morose, but mysterious atmosphere to it which is definitely helped by the graphics.
118,390

Total Posts

310

Total Members

jOoooOKiLLLyOOOuu

Newest Member

45

Most Online
5 users are online (in the past 15 minutes)
0 members, 5 guests, 0 anonymous users (See full list)
Google