| | Forum | Stats | Last Post Info |
| --- | --- | --- | --- |
| | A mostly empty forum used for important announcements that do not ever happen. | | |
| | Give to the site or complain about it here. | | |
Forum
Stats
Last Post Info

Talk about general unspecific things here. Like puppies.

1,472 topics
31,964 replies




Video games are fun! And they're even more fun when you talk about them!

678 topics
17,493 replies

Multimedia and pop-culture. Books, television, music, movies, etc...

651 topics
14,961 replies




Have a piece of art or a neat stick figure comic? Or maybe you wrote the next great cultural epic or a crude poem about what you did last night? All are welcomed.

Making a game? Post about it here! Broke your computer? Post about it here! Know what a computer is? Post about it here! There are no standards for content on MP just post!
Forum
Stats
Last Post Info

Put all your silly games here.

YAY SPAZ!

1,033 topics
16,988 replies
Today's birthdays
No members are celebrating a birthday today
Upcoming Calendar Events
There are no forthcoming calendar events
Site Games
Member of the Week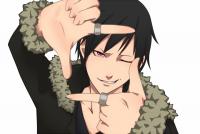 legacyme3
As of writing this topic, there is not a birthday topic for Leggy. I'm assuming that the whole forum knew in advance that I would do the update at the last minute and have to struggle for a MOTW, and that I could secretly make this a weekly update/happy birthday topic. Which I am doing. Because I am predictable like that. Thanks, guys. And for leggy... Many combolations, elizagerth! Get a leg up on the pile!
Game of the Week
Game of the Week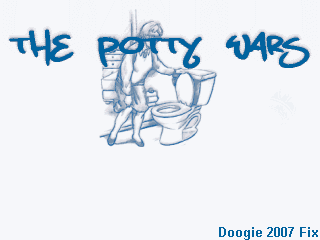 Potty Wars
Every now and then a game comes along that cannot be described in words, and simply must be experienced in order to have even a remote understanding of what it is trying to accomplish. Potty Wars is not one of those games. It can be described with these words: you run around a mansion solving puzzles, carrying a giant sword that never gets used, looking for the mysteriously hidden bathroom, hoping to make it before your "washroom emergency" meter fills up signalling the end of the game, and your dignity. But hey, it's pretty apparent that Doogie, the creator, probably achieved every goal they set out to achieve with this game. I know that when I have to war with the potty, achieving my goals is the number 1 (or 2) priority.
117,208

Total Posts

310

Total Members

jOoooOKiLLLyOOOuu

Newest Member

45

Most Online
9 users are online (in the past 15 minutes)
2 members, 7 guests, 0 anonymous users (See full list)
panda, Google, Bing, Monkeydog